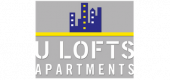 Frequently Asked Questions
Welcome Home to U Lofts Apartments, conveniently located only steps from campus, stores, restaurants and more! We are happy you've decided to live with us. Our community will provide you with the quiet surroundings you have been seeking combined with tons of space for you and friends to gather and enjoy. From our game lounge, study room, fitness room and more you'll find so many great amenities to help you feel right at home.

Leasing
How to Lease:
How does my student go about leasing an apartment?
1. Contact Us
Feel free to ask any questions by filling out our online form or utilizing our convenient online text messaging capabilities. Of course, you can always call us at (806) 553-0092.
2. Take a Tour
We would love to show you around! Please call us to set up an appointment that's convenient for you.
3. How to Apply
Click on the 'Apply Now' tab at the top of our website to submit an online application within minutes. The application must be completed by the primary resident. There will be a space to enter a guarantor's information (co-signor, parent or guardian- somebody over the age of 25 that can guarantee rent will be paid). A link will automatically be sent to the guarantor once the primary application is complete.
4. Sign
After both the primary applicant and guarantor have completed the application, we will contact you to let you know we have received the application. Our leases are generated electronically, making it fast and easy for you and your student to review and sign.
Lease Apartment Info:
How does the lease work?
1. Our leases offer the convenience of individual rent responsibility.
You will only be responsible for your (or your student's) rent, meaning that you will never have to worry whether a roommate is paying their rent as it will not reflect on your account. College students have enough to worry about. An individual lease is one less thing!
2. Renter's Insurance
We require all tenants to carry a renter's insurance policy throughout their residency to protect from the unforeseen events that sometimes occur. You are free to utilize the insurance carrier of your choosing, provided your insurance meets the minimum requirements of the property.
3. Lease Terms
The standard term is August to July with payments made in 12 equal installments. Limited alternate dates may be available; please inquire with our staff.
4. Who Signs
Each resident signs their own lease. If applicable, a guarantor may also be required to sign.
6. Screening Criteria
All applicants are subject to a routine, criminal background check.
7. Lease Termination
Residents are expected to fulfill the lease in its entirety. In the event that a resident must vacate prior to lease expiration, they may be granted the opportunity to seek out a replacement resident to assume the remainder of the lease. Note that sublets are not permitted at any time. Please contact the rental office to discuss our re-rental process if the need arises. ** Please note that a break lease fee will apply for any re-rentals.
Cost
What are the associated costs with this process?
Who Pays for What?
Each roommate is responsible for their own rent throughout the entirety of the lease.
Rent Includes?
Each resident pays a flat rate of $50 for a one bedroom, or $80 for a two bedroom. That includes electricity, water, sewage, trash removal, and internet. The apartments are also fully furnished, offering a washer and dryer in each unit as well as 24-hour access to all of our wonderful community features. For 2 people in a 1 BR unit there is an additional $100 per month fee.
Upfront Fees?
U Lofts does not require an application fee or security deposit if you have added a qualifying guarantor to your account. Without a qualifying guarantor, the deposit will be equal to 1 to 3 months' rent, depending on credit.
When is Rent Due?
Rent is due on or before the first of every month. ** Note no bill is sent. Residents are expected to make payment without being asked to do so.
Is There a

Security Deposit?

We do not collect a security deposit with a qualifying guarantor. This means that excessive damages, heavy painting or extensive cleaning may result in extra charges upon move-out. A detailed move-out checklist will be provided prior to lease expiration detailing steps you should take to return the apartment to us in proper condition.
How to Pay?
Payment can be made online via the web site using an e-check, credit or debit card *Processing fees apply for credit card transactions. Alternatively, check or money order can be brought into the leasing office. For your convenience, auto payment options are also available via the resident's online portal.
Move In & Move Out
Keys
Residents should test all keys to verify proper functionality upon their arrival and notify us immediately of any key issues. Residents should take care to always carry their keys to avoid any lockout charges. A reissue fee will apply in any instance whereby a resident loses or misplaces keys.
Items to Bring with You
While furnishings are included, remember the apartment does not come with pots, pans, silverware, shower curtains, or other household gadgets. Coordinate with roommates and plan ahead concerning who'll bring TV's, stereos and other electronics, general decorations, trash cans, cookware, dishes, utensils, cleaning supplies, bed sheets, pillows, bath towels, shower hooks and shower curtain, toiletries, and anything else needed to make the apartment feel like home.
Important Dates
Move-in is for Fall is 8/21/2023.

Renewal
It is important to start thinking about next year's housing plans shortly after move-in day. In early November, our office will begin reaching out to students and guarantors regarding renewing your lease. At this time, your student will have the option to keep their current unit or transfer to a different floorplan if desired. The distributed renewal offer will guide you through each step of the renewal process.
Early Move-Ins
Limited alternate move-in dates may be available; please inquire with our staff.
Services
What services are provided/available to my student?
Lockouts
If your student is locked out of their house or bedroom, they should come to our office with a photo ID and we will unlock the door. A $75 lockout fee will apply to any after-hours lockouts.
Work Orders/Maintenance
For non-emergency issues, work orders can be submitted through the Resident Portal or your student can call our office. For any emergency issues, we ask that the request is called in and the emergency prompts are followed to have a technician dispatched.
Building Access
U Lofts offers electronic, controlled access to the building. Entrance gates to the community are generally closed at night and can be opened for residents and guests to enter.
Important Phone Numbers
U Lofts Leasing Office: (806) 553-0092
Laundry
A washer and dryer are included in every apartment. Please remember to clean out the lint trap in your dryer between every load to ensure proper performance.
Other Questions
What other relevant facts do I need to know as a parent/guardian?
Utilities
Each resident pays a flat rate of $50 for a one bedroom, or $80 for a two bedroom. That includes electricity, water, sewage, trash removal, and internet.
Furniture
Furnishings we provide includes; table and chairs, bar stools, couch, end table, coffee table, entertainment stand, and in each bedroom a bed frame, mattress, desk, chair, dresser, and nightstand.
Bed Size
All our residents are provided with a queen-size bed frame and mattress.
Housewares
No housewares are provided. Make sure to bring any kitchen items, décor, bedding and bathroom essentials used daily and make sure to pack any chargers or cables needed for computers, TVs, or cell phones.
Appliances
Our included appliances are: refrigerator, microwave, stove, dishwasher, washer, and dryer.
Transportation
Citi bus provides on- and off-campus bus service in Lubbock under the direction and guidance of Texas Tech's Student Government Association. On-campus service is free to anyone on the Texas Tech campus. Students may ride for free on any Citi bus off-campus route by showing their Texas Tech ID card.
Parking Info
There is a parking garage attached to the building where you can purchase non-reserved parking for $15/month or reserved parking for $25/month.
Pets
ULofts is now accepting cats and dogs! Maximum of 2 cats or 1 dog per apartment. $350 non-refundable pet fee and $15 per month, per pet. No weight restrictions. Some breed restrictions apply.
Amenities
We offer our residents several amenities designed to provide them with the ultimate living experience. These include a 24-hour fitness center, game room, study lounges, computer stations and a printer, one resort-style swimming pool, a theater room, outdoor fire pits, and multiple grilling stations.
Location

U Lofts Apartments is ideally located directly across the street from Texas Tech on University Avenue. Check out how close we are to the Student Union, classes, dorms, restaurants, bookstores, and student nightlife. Experience the best in Texas Tech University off campus housing. Come see for yourself, we'll be glad to show you around!